Advising
You must meet with your advisor to have the advising hold removed before you can register for Fall 2023 classes.
EMSE 2023 Newsletter
Dr. Casey Canfield

EMSE 2022 Newsletter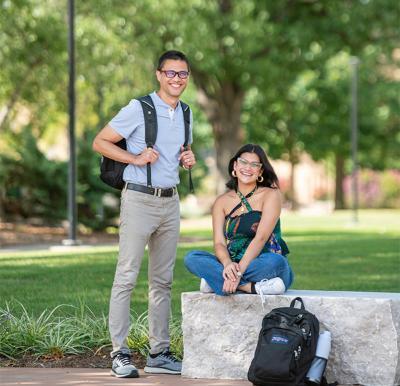 Meet EMSE Ph.D. graduate Dr. Javier Valentin-Sivico and his daughter, Lizbeth.
Long Standing Accredited Programs
Undergraduate - Engineering Management
The undergraduate engineering management degree program has been continuously accredited by the Engineering Accreditation Commission of ABET since 1979.
Join the oldest and most storied engineering management program in the country.
This program prepares students for leadership roles in engineering, business and education, balancing engineering preparation with a complementary education in business and management methods.
See our ABET Program Educational Objectives and Student Outcomes for the undergraduate engineering management degree program.
Graduate - Engineering Management
The graduate engineering management degree program is the founding member in The American Society for Engineering Management (ASEM). ASEM was founded by Professor Bernard R. Sarchet, the first Chair of the Engineering Management Department at Missouri S&T, along with the support and encouragement of then Chancellor Merl Baker.
Graduate - Systems Engineering
As one of the leading systems engineering programs in the nation, Missouri S&T is recognized as the only university in the world to have four International Council on Systems Engineering (INCOSE) Stevens Doctoral Award recipients.
The INCOSE Certification Program has recently recognized the Missouri S&T systems engineering academic program as an alternative to the INCOSE knowledge exam as a way for individuals to prove their systems engineering knowledge and obtain certifications.
Enroll in one of the best systems engineering graduate programs in the world.
This program trains graduate students to look at engineering systems as a whole, and take an interdisciplinary, top-down, interactive approach to those systems.
Emerging Engineering Leaders