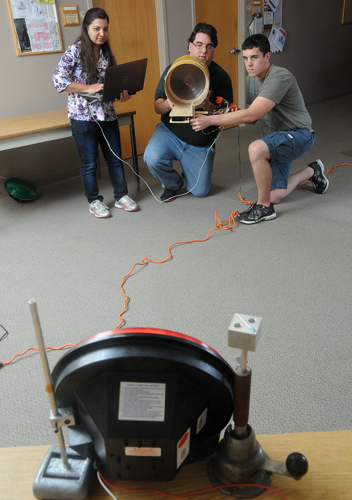 Our department features the first engineering management program in the country, and one of the best and highest-rated systems engineering programs in the world.
Engineering management as an academic field originated on this campus in the mid-1960s thanks to the hard work of Professor Bernard Sarchet, and today we still are one of the top producers of graduates in this field.
Engineering management focuses on the convergence of engineering, technology and business, and our department prepares individuals to work in that multidisciplinary arena.
Our bachelor of science in engineering management is one of only five ABET accredited degrees in this field, and our masters of science in engineering management is one of only a few certified by the American Society of Engineering Management.
Our systems engineering graduate program was developed in 1999 from a proposal to the Boeing Company to provide off-campus systems engineering graduate education to Boeing engineers and their suppliers worldwide. Since then, the graduate program has grown exponentially, educating professionals from over 20 companies around the world.
Systems engineering is an interdisciplinary approach and means to enable the realization of successful systems by defining customer needs and required functionality early in the development cycle. In essence, systems engineers are responsible for the design and management of complex systems guided by systems requirements.